Senior Play - Li'l Abner
a musical with a book by Norman Panama and Melvin Frank, music by Gene De Paul, and lyrics by Johnny Mercer.
Thanks to Barry and Linda Weiner. According to Barry, Linda found these while cleaning out some drawers.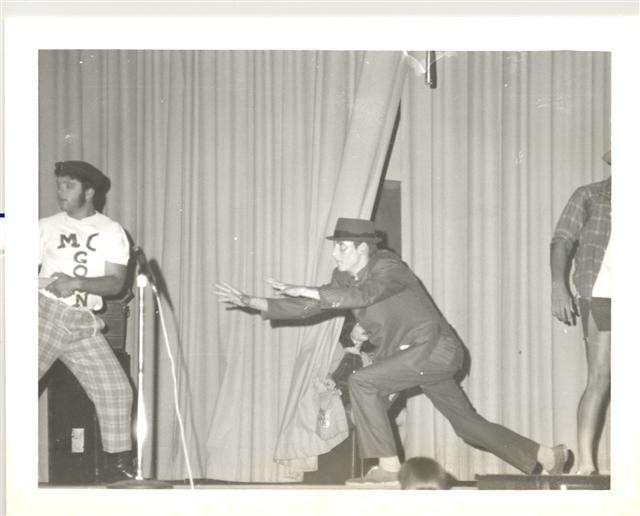 Evil Eye Fleagle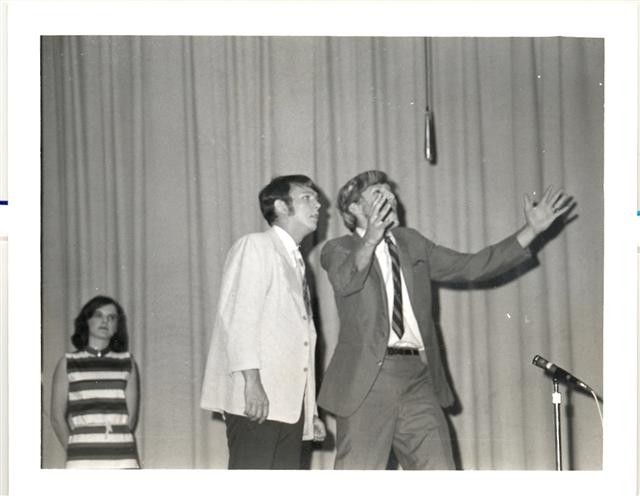 Li'l Abner and General Bullmoose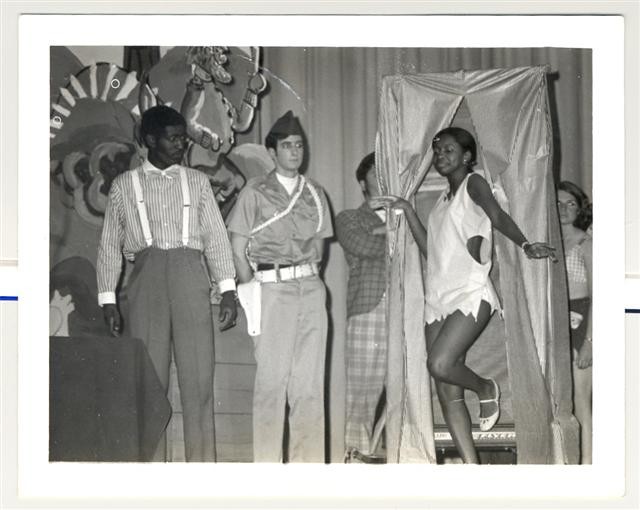 Stupefying Jones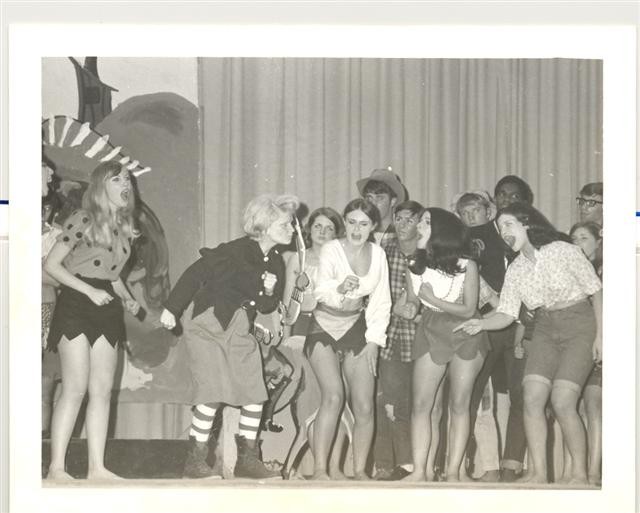 Mammy, Daisy and Cast
Football
Grady-Sylvan Football -1968 from Buddy Ray on Vimeo.
Enjoy VIdeo from the Grady High School vs. Sylvan Game in 1968 thanks to David Wilcox who had the highlight game film made into a DVD that Buddy Ray converted and uploaded to the Web. No Sound. Video is large and may Buffer (or pause) a bit on slower internet connections.
Our Graduation Photo - Click for a higher resolution version.
(Note - you can download the higher resolution version - click below, then point your mouse at the photo and click the right mouse button. Select "Save Picture As" from the menu that appears and save the photo on your hard disk.)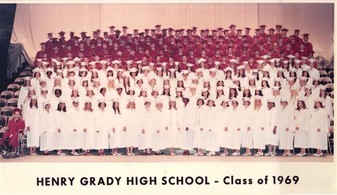 Graduation Announcement and Baccalaureate Service - Thanks to Frances Kaplan for these.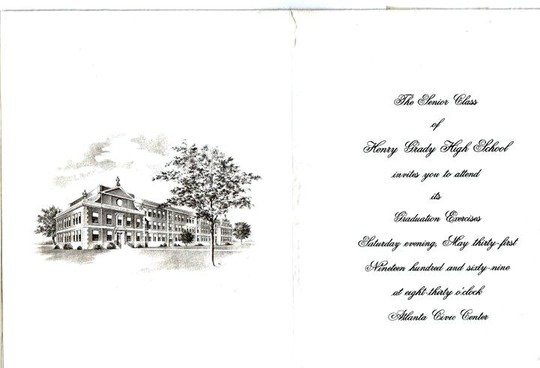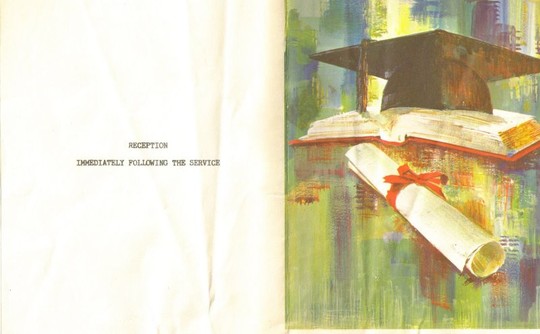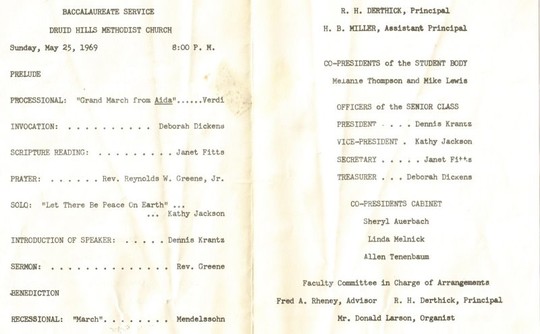 Frances Kaplan's ID Card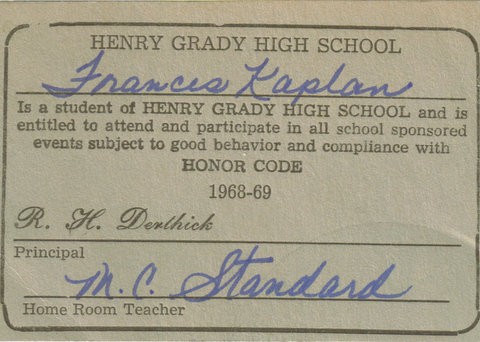 Ahavath Achim Synagogue Nursery School - Ann Polan sent in these photos from the AA Synagogue with members of the Grady Classes of '68, '69, and '70.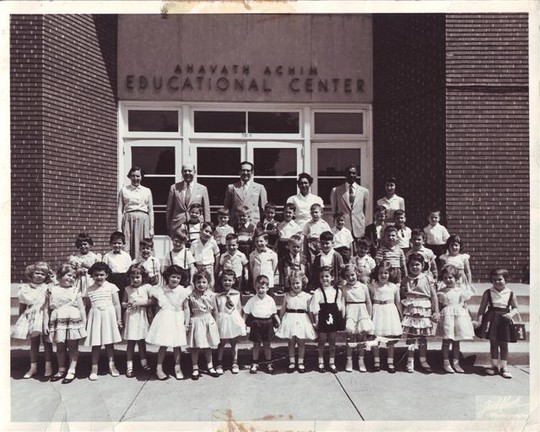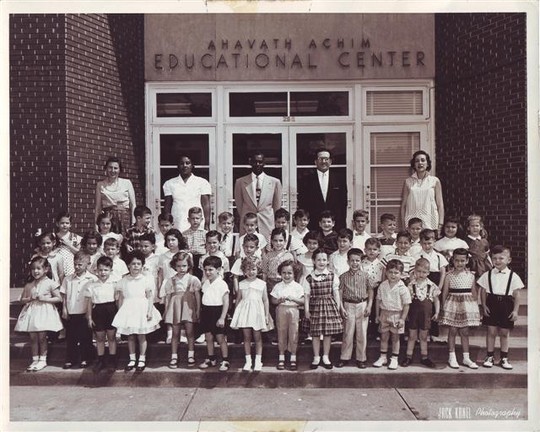 Mrs. Piassick's 7th Grade Class at Hebrew Academy
which was also the ONLY 7th Grade Class).
Steven Funk sent in this photo with the comment: "I doubt if anyone will care, except us nerds who sustained the rigors of an English and Hebrew curriculum." Click HERE for a much larger version - then click on the image that comes up to make it even larger.